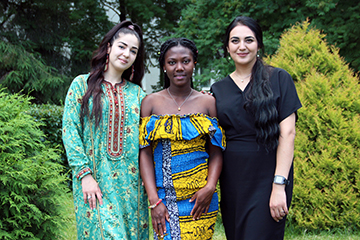 Every year, students from different countries come to VSU named after P. M. Masherov for higher education. Turkmenistan, China, Nigeria, Syria, Ghana… For many students during their studies, the University becomes a second home, where they are truly loved and appreciated.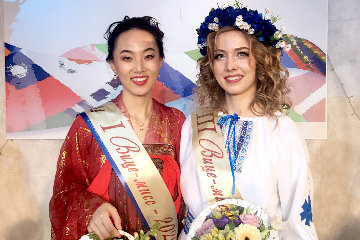 On March 4 the first open competition of national cultures, creativity and beauty "Grace INTERNATIONAL" was held at the concert hall "Vitebsk". VSU was represented by two students: student of the Faculty of foreign citizens training Juan Putzi and student of the Faculty of Philology Natalya Drachikova.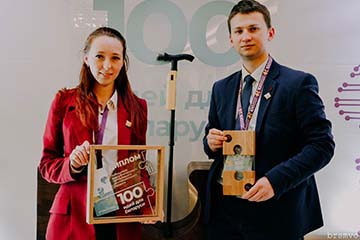 On March 3, the grand final and the awarding ceremony of the republican contest "100 Ideas for Belarus" took place in Minsk. In the ninth season of the competition, more than 500 young men and women aged 14 to 31, as well as young scientists under 35 took part.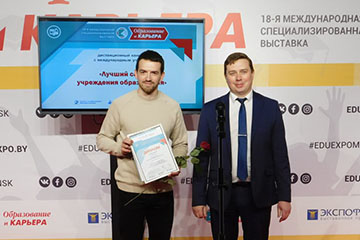 Website of VSU was awarded the 1st degree diploma in the category "The best website of a higher educational establishment" at the 18th International Specialized Exhibition "Education and Career" in Minsk.
From January 30 to February 2 the open international tournament "Baltic Muay Thai Open 2020" was held in the capital of Lithuania, Vilnius. 350 athletes from 18 countries took part in the competition. The head of the VSU sports club Golovinets O.V. joined the national team as a judge.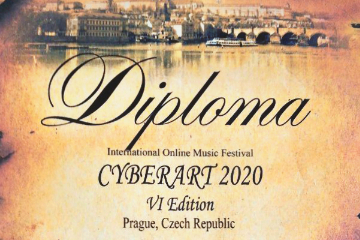 The folk male choir of VSU and "Resonance-Chance" team took part in the VI International Online Festival CYBERART 2020. The purpose of the festival is to provide an opportunity for creative groups and individual performers to participate remotely in the international competition of musical creativity.