Address: Vitebsk, 210026,
Chekhov Street, 11/44
Tel.: +375 212 23 02 43
E-mail:This email address is being protected from spambots. You need JavaScript enabled to view it.

Departments
It was founded in September, 1, 1957. It has been reorganized and renamed many times for the last 50 years. Nowadays there are 5 departments at the Faculty: the department of Preschool and Primary Education, the department of Intervention Work, the department of Theory of Music and Musical Instrument, the department of Choral Conducting and Vocal, the department of Psychology.
Highly-experienced lecturers are working at the Faculty: 2 professors, more than 30 candidates of science, associate professors and masters.
A number of full-time and part-time students are more than one thousand people. The Faculty trains professionals in the following specializations:
Full-time training course:
• "Music Art. The English Language"
• "Primary Education. Preschool Education"
• "Oligophrenopedagogy. Speech Therapy"
• "Music Art"

Part-time training course:
• "Primary Education" (3 years and 6 months – training period)
• "Music Art" (4 years)
• "Preschool Education. Speech Therapy" (4 years and 6 months)

Master's degree programme functions in two specializations: "Theory and Methods of Teaching and Education" (in the field of Music Art, the Russian Language, the Foreign Languages, Intervention work, Educational work), "General Pedagogy, History of Pedagogy and Education".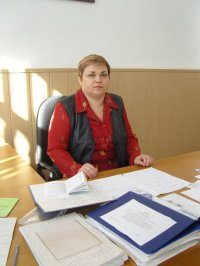 The Dean of the Faculty is Cand. Sc. (Pedagogy), Associate Professor Inna A. Sharapova.