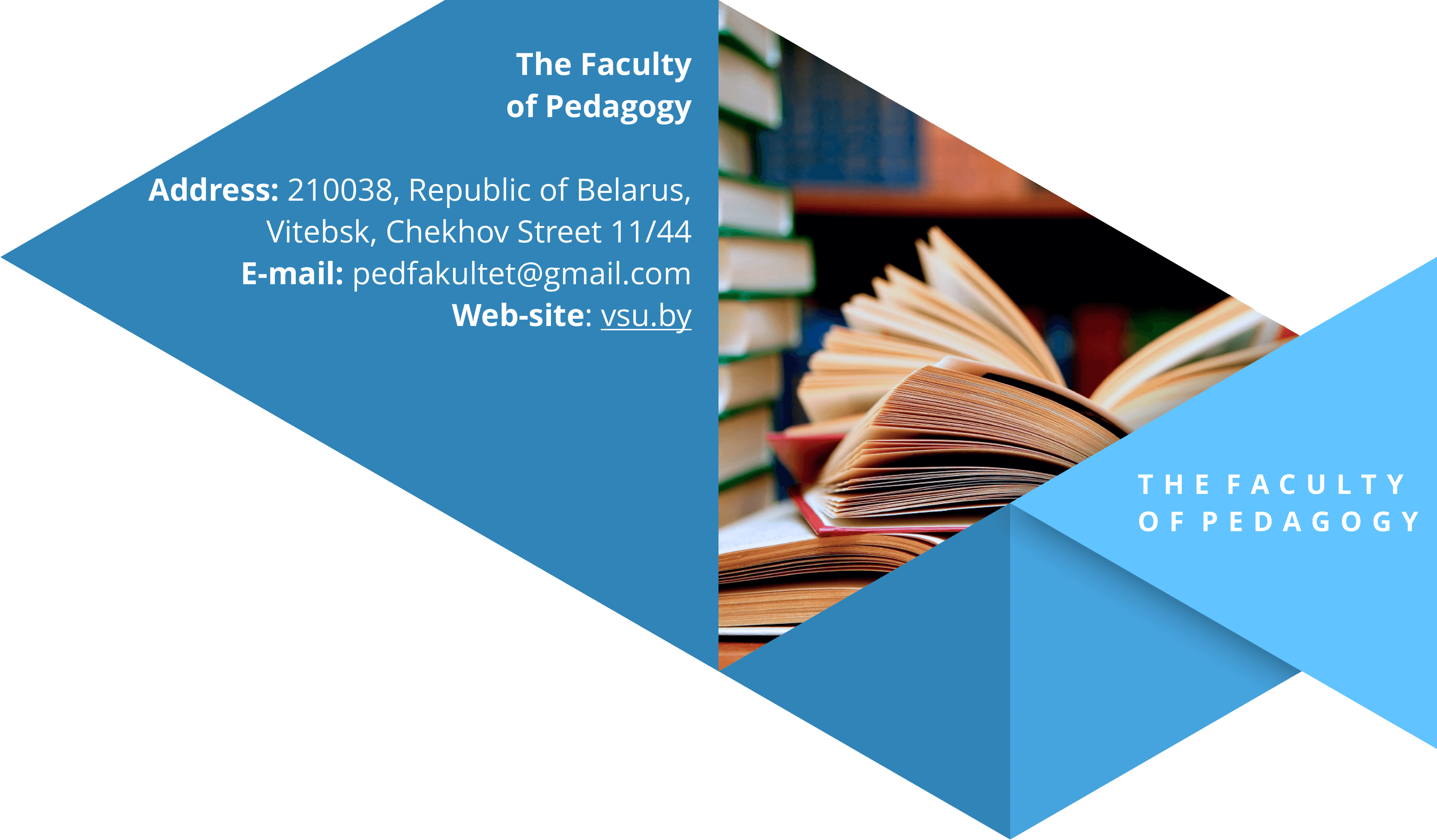 Pedagogical Faculty is real pearl in the system of higher education in Vitebsk. It is one of the unique and creative faculty at our university with the atmosphere of kindness and understanding created by talented educators and passed from generation to generation.
Teaching staff of faculty is a professional team with active civil position, having a big creative potential and practice of specialists training for the educational system.
Pedagogical faculty supports international relations with universities of near-abroad and far-abroad countries (Russian Federation, Ukraine, Poland, Latvia, China). Faculty-based are carried out International academic and research conferences, dedicated to pedagogical problems and childhood psychology.
The Dean is a Candidate of Pedagogical Sciences, Docent Sharapova Inna Anatolyevna.
Chairs:
Chair of Primary and Preschool Education;
Chair of Intervention Work;
Chair of Music;
Branches of first stage higher education:
«Primary Education»,
«Preschool Education»,
«Oligophrenic Pedagogy»,
«Musical art, rhythm and choreography».
Branches of second stage higher education:
«Theory and Methods of Teaching and Training (in the area of Russian language, musical art, intervention work)».
Alumni of Pedagogical Faculty can work in education, culture, science and art.
Address:
210026, Republic of Belarus, Vitebsk,
Chekhova Street, 44/11
E-mail: This email address is being protected from spambots. You need JavaScript enabled to view it.
Telephones:
+375 212 48 52 38
+375 33 317 95 03